Lingual Braces
A beautiful smile is a winning smile. This is the reason why WIN Lingual Braces have become the world's best-selling invisible fixed braces. Patients who have chosen the WIN Appliance have been enthusiastic about the reliability of their tooth correction. WIN Lingual Braces perfectly combine WIN reliability with aesthetics. Ask your orthodontist for more information.
WIN – Your Individually Designed Lingual Braces
WIN Lingual Braces can do more: Most orthodontic treatments require three-dimensional tooth movements to achieve a perfect result. In contrast to removable braces, which only move teeth by applying pressure to the crowns, fixed lingual braces allow pressure to be applied to the root of the tooth, thus positioning the entire tooth perfectly.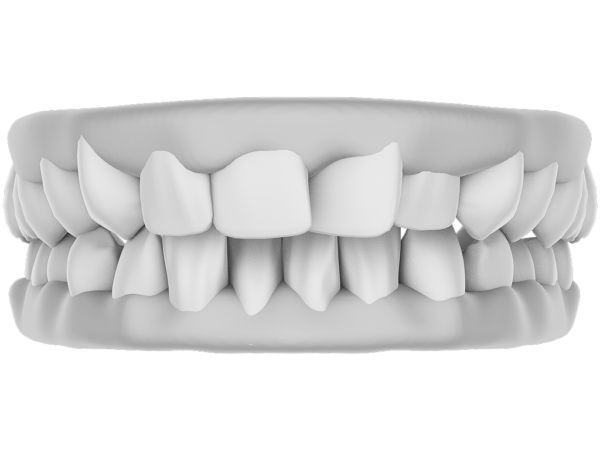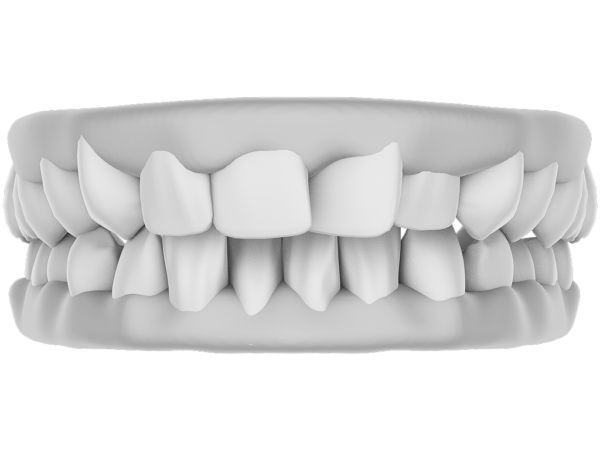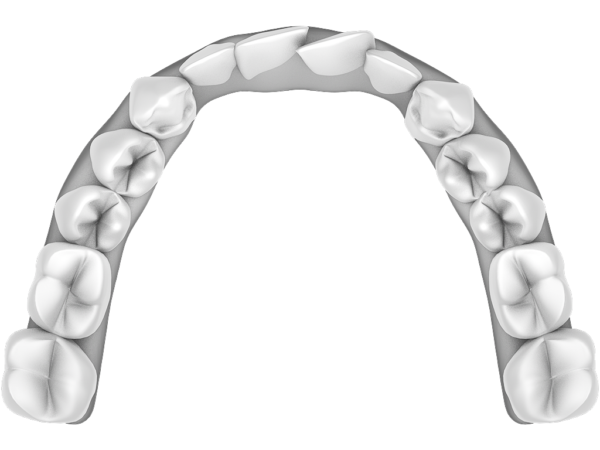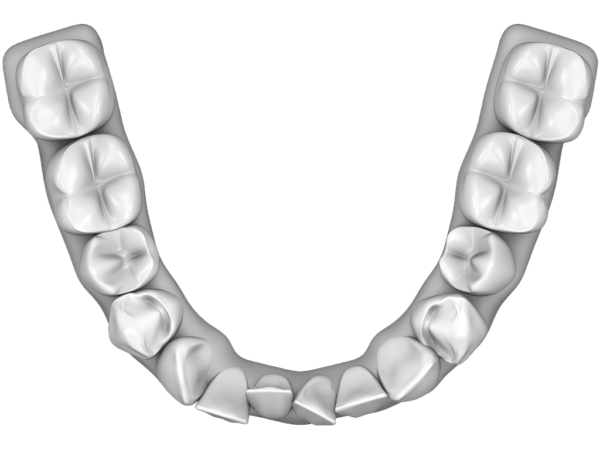 Crowding
Crowding is the lack of space for all the teeth to fit normally within the jaw. This leads to some crowns and roots of the teeth overlapping and, in some cases, touching. Lingual braces can align both, the crowns and the roots of the teeth, so that they are perfectly placed next to each other. The next step is to reset or turn all misaligned teeth precisely into their right position. The latter is often difficult to achieve when attempted with removable aligners, especially when it comes to turning the canines. Fixed lingual braces can perfectly place canines and anterior teeth into the right position.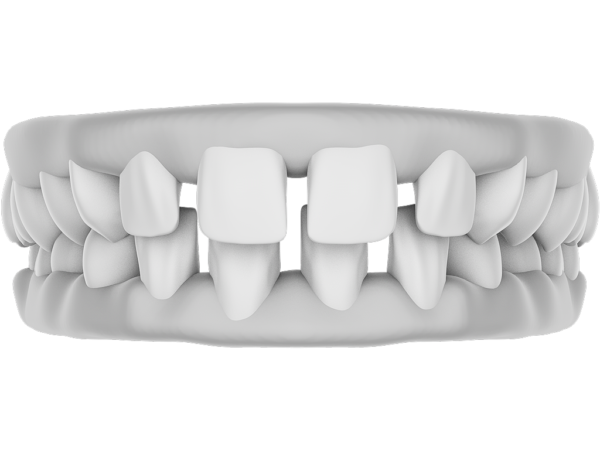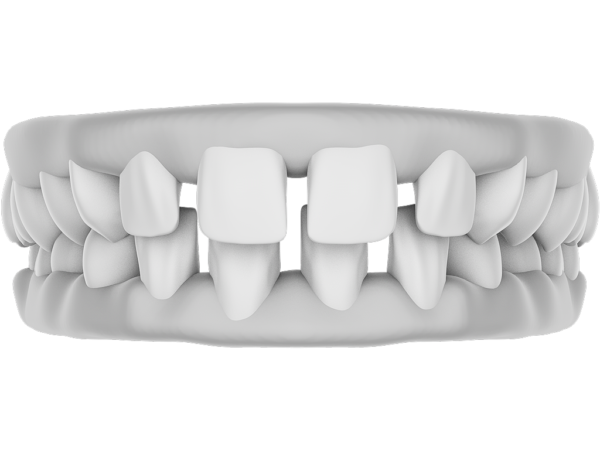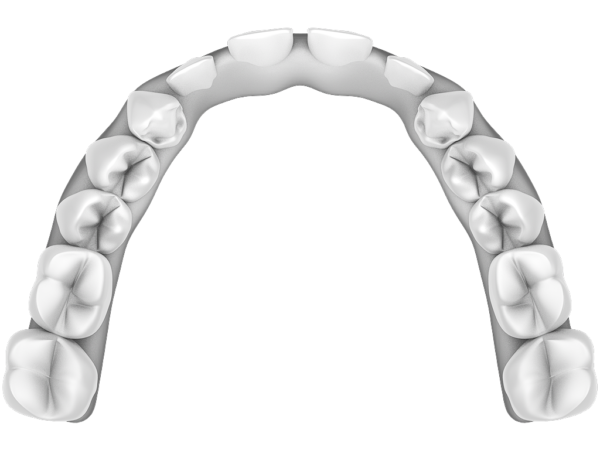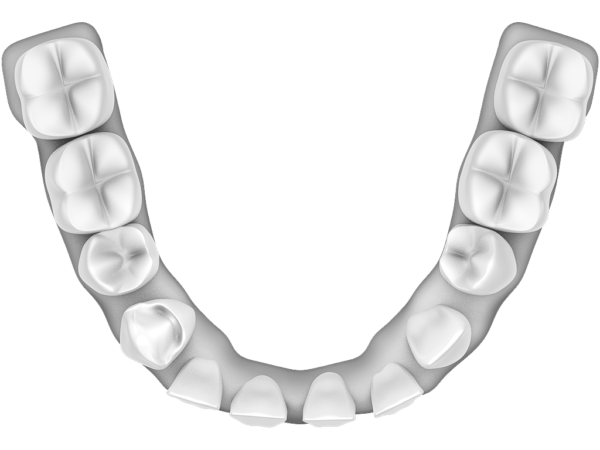 Diastema
Diastema refers to a gap or space between the teeth. To close these gaps, not only the crowns but more importantly the roots of the teeth have to be aligned. Otherwise, the results will neither be stable nor aesthetically acceptable. Whereas removable aligners cannot reliably move the roots of the teeth, fixed lingual braces are able to accomplish that.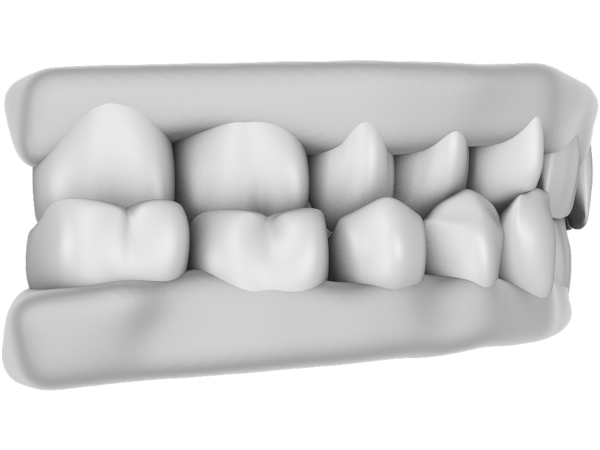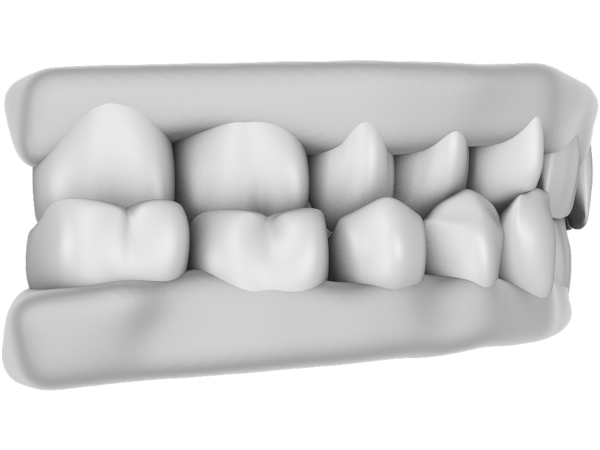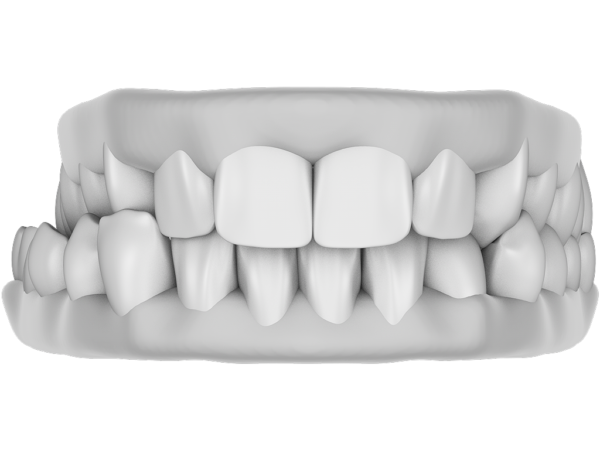 Unilateral Posterior Crossbite
The most important aspect of correcting a unilateral posterior crossbite is to achieve a perfect alignment of the upper and lower teeth at the end of orthodontic treatment. If the bite does not perfectly interlock, it can lead to dental instability and the increased risk of a relapse. With the help of lingual braces, an orthodontist can straighten the teeth perfectly for a well-functioning bite.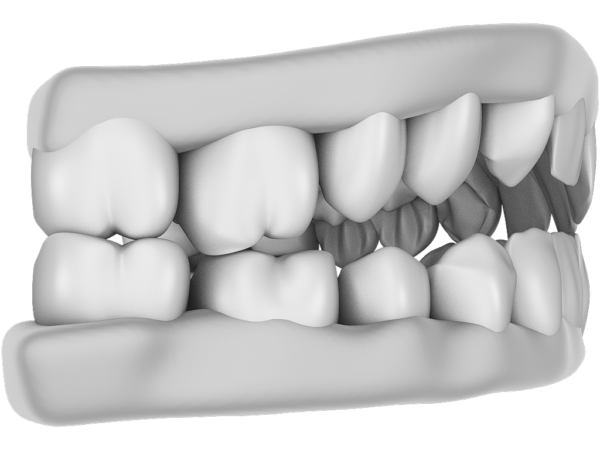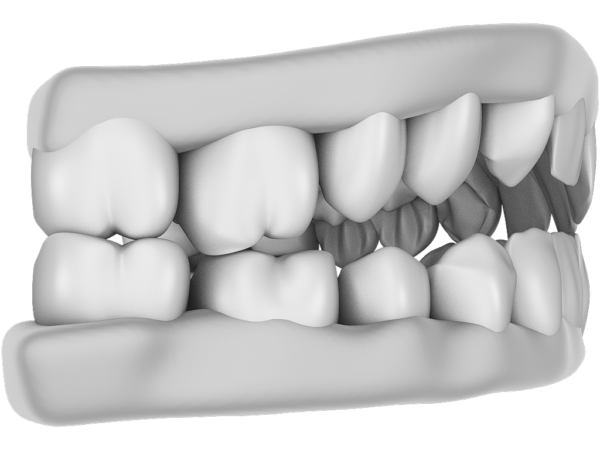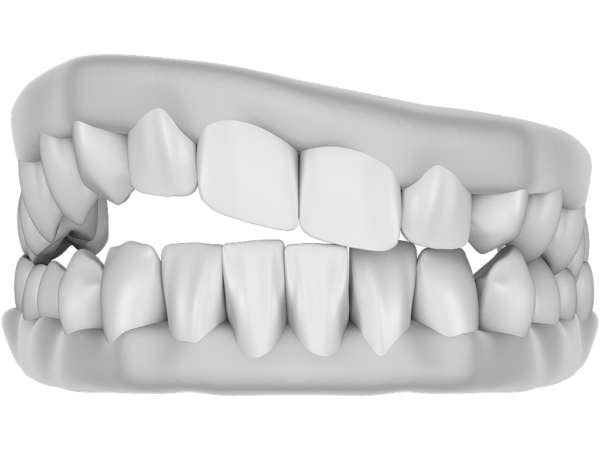 Open Bite
To properly straighten the teeth of patients with an open bite, all anterior teeth including their roots must be pushed upward or downward. Removable aligners are limited in accomplishing that. Fixed lingual braces are reliably and precisely able to move both, the crowns and the roots of the teeth, up or down.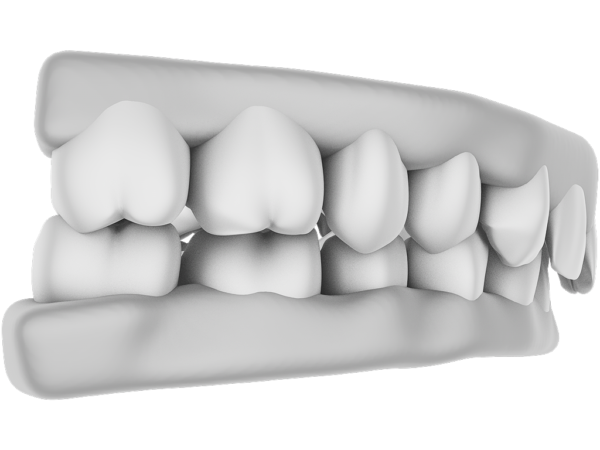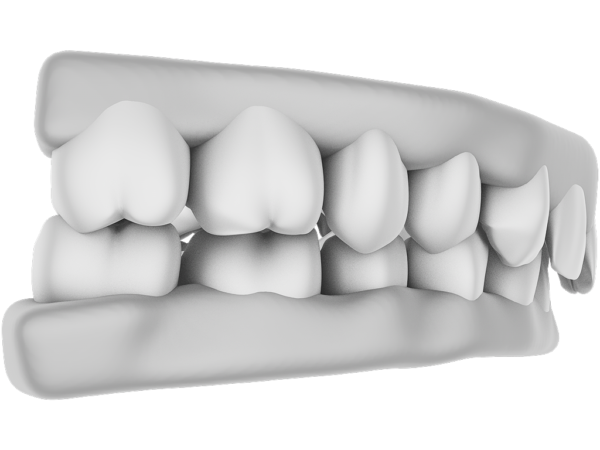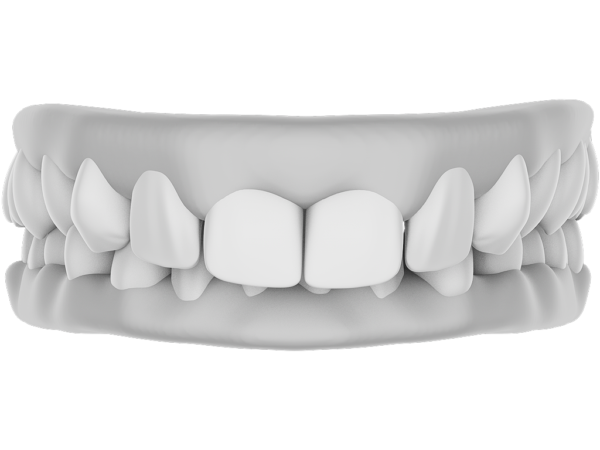 Deep Bite
Deep bite can become increasingly uncomfortable for patients as they get older. Often, their condition becomes more painful because they bite down with their lower anterior teeth into their palatal mucosa. A stable correction of a deep bite requires the upper and lower anterior teeth to interlock in an ideal angle. For that to happen, a clearly defined movement of each root is necessary. Only fixed lingual braces are able to reliably exert pressure on the roots of the misaligned teeth – precisely according to the treatment plan.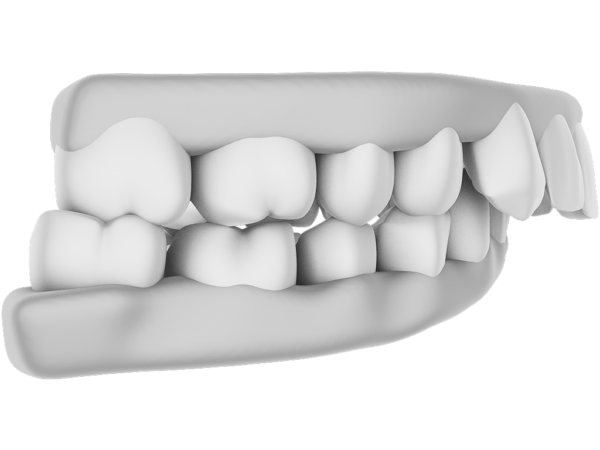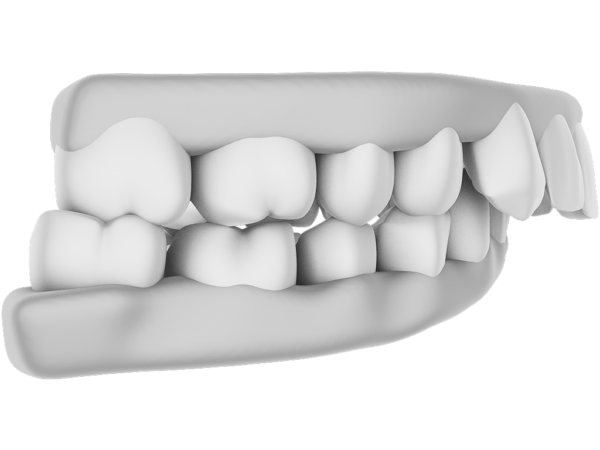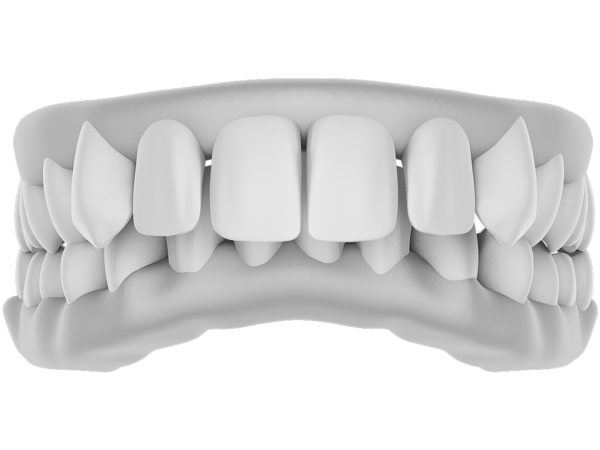 Overbite
An overbite exists when upper teeth are protruded relative to the lower teeth. In that case, the crowns and the roots need to be aligned for the teeth to perfectly fit into one another while biting down. To achieve this, a precise movement control of the roots of the misaligned teeth is required. Orthodontists cannot reliably control the movement of the roots when using removable aligners – a treatment with fixed lingual braces, however, is able to do that.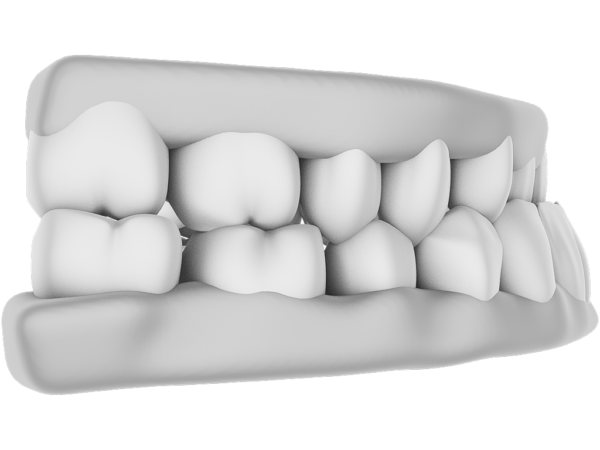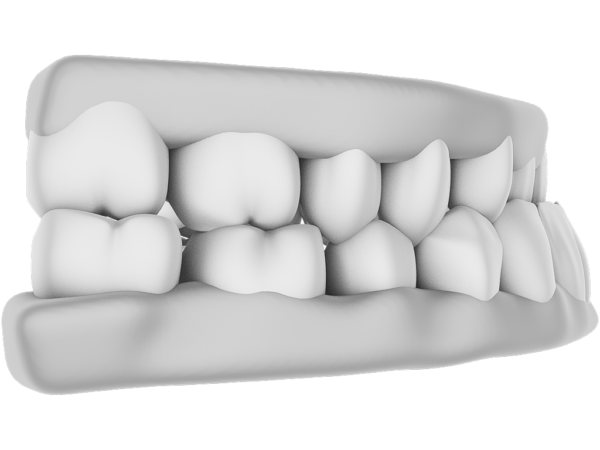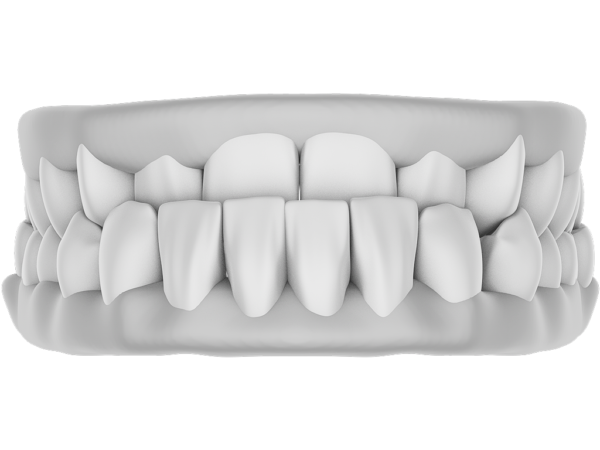 Prognathism (Reversed Overbite)
Prognathism is a protrusion of the lower jaw and chin, meaning the lower anterior teeth overlap the upper anterior teeth. To successfully align the teeth of the lower and the upper jaw, controlled movement of both, the crowns and the roots of the teeth, are essential. Lingual braces are reliably able to accomplish that. Consult your orthodontist for more information.
Fixed + Invisible = Reliable Results
…For a Smile Everybody Notices
WIN Lingual Braces live up to your expectation of having your misaligned teeth corrected in a reliable and predictable manner. Your fixed WIN Appliance always works for you, so you can just go on with your daily routine. WIN Lingual braces are actively correcting your teeth – 24 hours a day, 7 days a week.
WIN is Lingual Technology – Lingual Technology is WIN
WIN Lingual Braces are the next generation of lingual technology, invisibly fixed to the inside of the teeth. The extremely flat, tongue-friendly high-tech design guarantees improved comfort for patients. Our experience as the manufacturer of the world's best-selling lingual appliance is a WIN for you.
WIN Perfectly Fits You
Your lingual braces quickly become a part of you. Due to their extremely flat design, they comfortably fit into your mouth. Your WIN Lingual Braces actively work and correct your misaligned teeth around the clock. Therefore, you will quickly see the results you are hoping for.
Show Off Your Smile to the World
Only your scheduled monthly check up with your orthodontist will remind you that you are wearing your fixed WIN Lingual Braces. They are totally invisible from the outside. What everybody will notice, however, is the improved beauty of your smile.
Tooth Decay Prevention for Children and Teenagers
WIN Lingual Braces can help to actively prevent tooth decay in children and teenagers. Fixed lingual appliances significantly reduce the risk and the incidence of white spot lesions during their orthodontic treatment. New studies show that the loss of calcium (the main reason for white spot lesions) is significantly reduced.
Your Individually Designed WIN Lingual Braces
They fit your teeth like a tailored suit – WIN Lingual Braces can correct any type of misaligned teeth. They are next generation high-tech design and individually manufactured to be extremely flat, precise and reliable. These qualities are the reason why WIN Lingual Braces are No. 1 in the world. They are perfect for you, since you should never compromise when it comes to your health.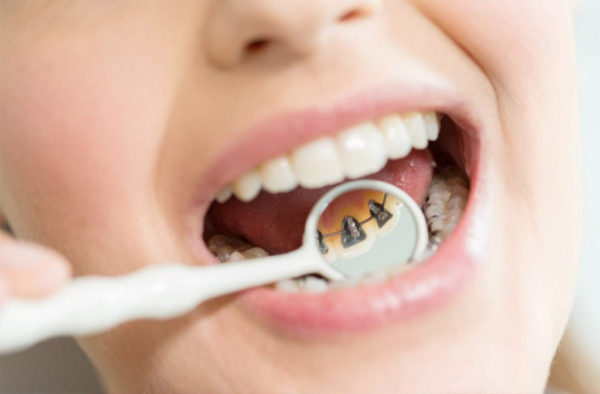 Lingual Technology is Invisible from the Outside
The brackets and arch wires of WIN Lingual Braces are always fixed to the inside of the teeth. Unlike removable transparent dental splints – the so-called aligners – they are always invisible from the outside.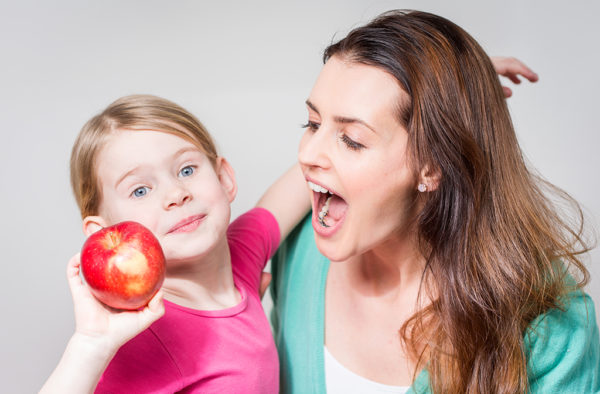 WIN Lingual Braces Become a Part of You
Why not benefit from the proven advantages of lingual braces? With WIN Lingual Braces, you will experience better and quicker results. Most importantly, you can go about your day without having to worry about it. WIN Lingual Braces work for you while hidden in your mouth – day and night. Don't let anybody tell you that you can outsmart nature by using removable aligners.
It's Your Choice: To Either Apply Pressure on Just the Crowns of the Teeth or Have a Three-Dimensional Movement.
Removable aligners move teeth by solely applying pressure to their crows. This is the reason why they are unable to reliably correct some more complex tooth misalignments. Lingual braces are the better alternative. A WIN Appliance is able to correct all forms of misaligned teeth and jaws with a three-dimensional, controlled movement of the crown and the root of the teeth. The result will always make you smile. You should never expect anything less from your trip to the orthodontist!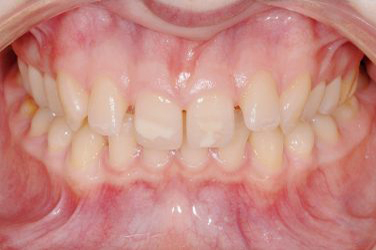 Initial situation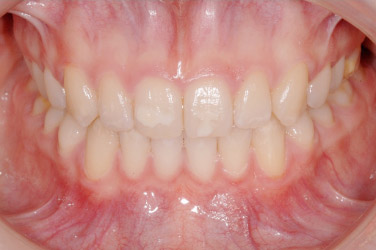 Result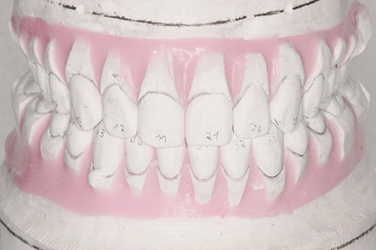 Treatment planning
Your Orthodontist Plans – WIN Delivers
With WIN Lingual Braces, your orthodontist can devise an optimal treatment plan with a reliable and predictable outcome. The results will make you very happy!
Great Results That Will Make You a WINner.
The treatment of misaligned teeth can be very complex for the patient and the orthodontist. The advantage of WIN Lingual Braces: You will get a preview of the results you can expect from being treated with your individually designed lingual appliance. At the end, you get to compare the promised treatment goals with your actual results. You will be delighted, because WIN Lingual Braces always deliver.
WIN Lingual Braces can reliably correct misaligned teeth.
You should therefore choose WIN.